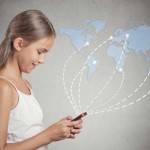 Part of your rising stardom is your public image on social media. Nothing gets your name out faster than going viral. How you portray yourself on social media is very important. Bad press online is very difficult to remove. Here's a few tips to protect your image and keep your public fans:
Who are you? Get clear on the type of public image you want to show the world. What is your message, style and life journey you want the world to see?  Always lean towards an image that is agreeable and does not offend your public's personal beliefs. Yes, everyone on your social media page is considered someone like a friend but don't consider for a minute that they won't have an opinion about your posts. Worse some people get onto your social media page to see what kind of person you are for possible work potential. They review whether you look public ready which can determine what opportunities will come your way. You can still have fun, be yourself and unique but keep in mind that fans can be fickle so avoid pictures or comments that might offend. Be thoughtful with every post on the type of image you send out into the world!
Beware sending the wrong message in pictures and posts that are too personal for the general public. It is simply not safe on social media and remembering this can help protect you from dangerous situations. Why make yourself a target by drawing unwanted attention to yourself in a negative way. Share only pictures that are not too revealing, that are flattering and inspiring to others.
Look your best in all pictures you post. Do not post anything that does not show you at your best. Download a photo correction beauty AP to help erase blemishes and dark under eye circles. Adjust lighting to the most flattering for your skin and hair. Always question "Is this a photo I would like to see in ad or on a commercial?" How do your friends look and behave around you in photos? Do you look respected and loved? Your photo is public domain after it's posted and it might travel for many to see.
Build a Fan Base. Post your successes and tell the world about them. Show off your talents in a beautiful and tasteful way. Let the world see your efforts at work and be an inspiration to others. Post up lifting and inspiring messages only. Be the light others seek out and look forward to seeing what you're up to. Avoid too many personal everyday, average posts and pictures.  Remember to create excitement with your posts. You are a rising star so create that image. Don't discuss anything negative, offensive or boring. Negative and sad posts bring others down, make you look bad and push away potential fans.
Avoid personal conversation. Never argue, gossip or carry on lengthy private conversations in a post.
Use your settings to not allow people to tag you without your permission. Watch the photos posted by others with you in it and be sure to un-tag or remove any unflattering photo. Remove comments from others on your pictures or posts that are offensive.
Manage your media. Keep an eye on your online image to catch possible trouble. Keep your social media exciting by adding success updates, fun pictures, quotes and comments that help you look exciting. This is your place to shine in the world. Used correctly Social Media can be one of your best outlets for opportunity and friendship.
Learn the power of Professional Poise, Style, Beauty, Confidence and Manners through Christine Dion's Awesome book "RISING STAR Skills To Empower And Achieve".
"RISING STAR Skills To Empower And Achieve" is available on Amazon.com in KINDLE!